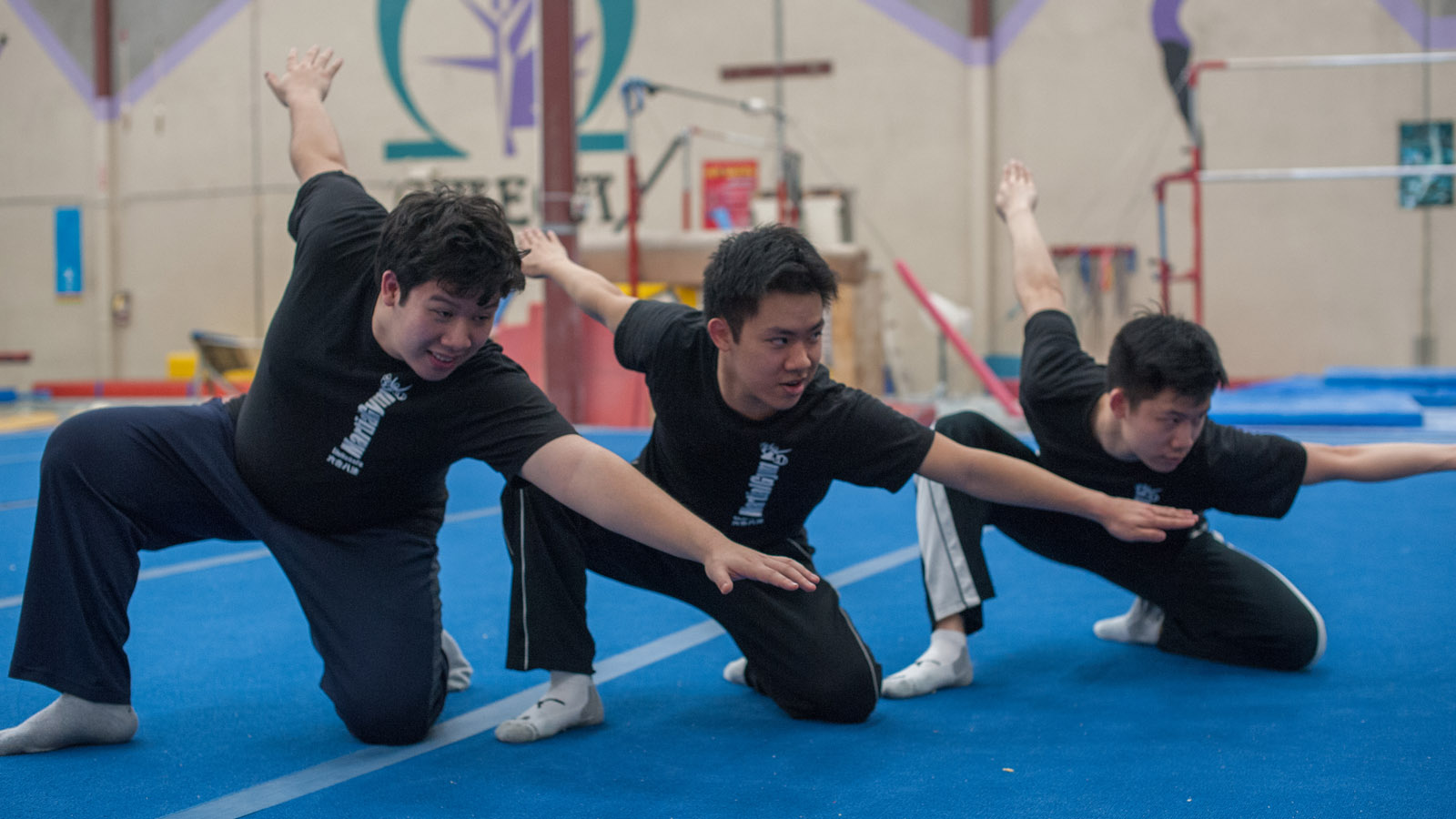 Our gymnnastics is based off the Japanese version of men's rhythmic gymnastics. Like women's rhythmic gymnastics, we perform to music but uses rope, stick, double rings and clubs. We also have group too but unlike women's, men's RG group performs without apparatus. We not only allow pre-acrobatic moves but full tumbling lines.
At this point, there isn't any other clubs in Canada with a competitive program, so while we are following most of the spirit of the code of Japanese men's RG for our advance team, we choose to make some deviations from it as well. Most important difference is that our program is being offered to both male and female participants. Our groups uses apparatus versus freehand only in Japan. Furthermore, we take creative liberty to do things that are unique, like doing double sticks or combination of apparatus in a single routine.
It is not realistic to think that you can accomplish what the Japanese do 5-6 days of training a week with just once a week training. However, with just once to twice a week, we are doing awesome! For the advance performance team, they train once to twice a week on Wednesday (as Performance 2) and Sunday afternoon where we rented space at an artistic gymnastic gym (OMEGA in Coquitlam) so that they can practice safely their tumbling within routines. (This class is by invite only).
Picture on top is of the three young men who has been with me since long time again. They have all recently retired from active gymnastics training but is still active in our club as coaches. Proud of all they have accomplished and grateful for the journey and experiences together.